Anti Bullying Training Centre Disclaimer and History
The Anti Bullying Training Centre is a part of Actionwork. Actionwork hereby grants visitors to this website access to these pages conditional upon your agreement to accept the application of the laws of England to govern matters between us in relation to this website and you agree to indemnify us and not hold us liable for the result foreseeable of any actions you may take based on the information contained herein. Whilst every endeavour has been taken to verify the information and links contained in this website, we cannot take any responsibility for what you may find, read or act upon.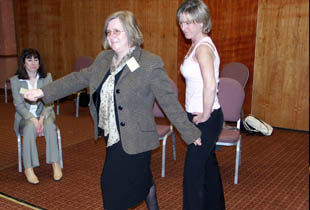 The Anti Bullying Training Centre was formed after repeated requests to offer high quality anti-bullying training to adults both in the private and public sector. The aim of our training packages are to help provide schools with teachers and staff who feel confident in dealing with bullying and workplaces where staff and managers are able to effectively deal with bullying at work. In addition we want to help engender an ethos of positive relationships in all places of work, leading to happier and more productive workforces.
If you did not find the training package you were after then please contact us with your requirements and we will create a bespoke programme for you.
The ultimate anti-bullying training course

7-day training programme in the tropical paradise of Malaysia. It's more than just a training programme, it's an adventure.
It's not just an adventure, it is a practical, educational and creative course that will prepare and leave you with the tools to deal with bullying in your workplace, at school and in your everyday life. This training programme could be a life-changing experience. In addition you will get the chance to stay overnight in the jungle with a group of indigenous peoples, the Temiars, known as the most peaceful people in the world.